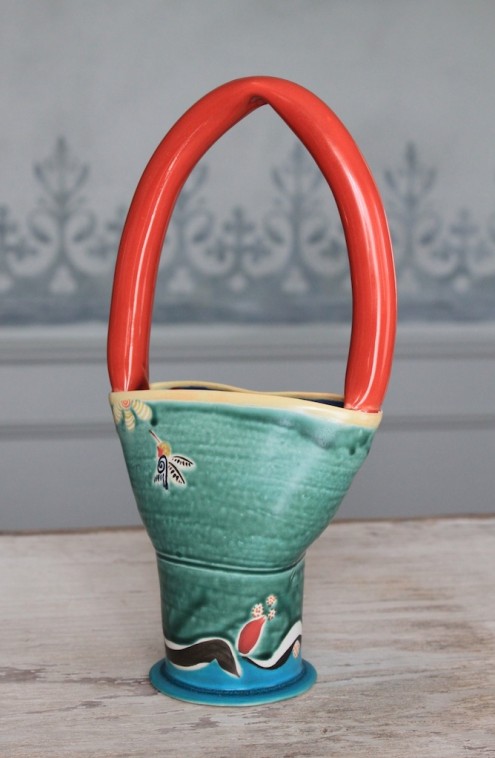 Here is a look at some of the special commission work that I created for customers in 2012. It's great fun working together with clients on glaze colors, their image ideas and shapes. "Bespoke" you might say borrowing from the British term to personalize something.
This custom vase with hollow handle was added to a client's collection of my work.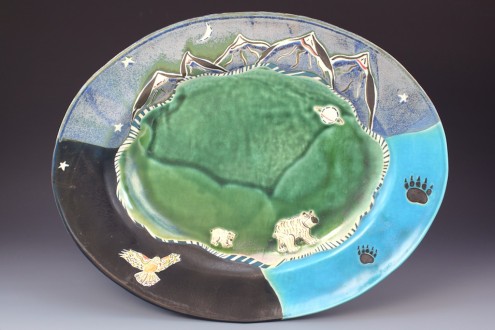 This client wanted to incorporate all the things he loves seeing near his cabin in Carbondale – especially the bears.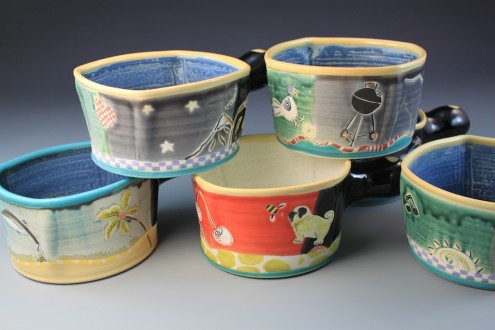 These Chili Bowls were Christmas gifts for my client's five children – each bowl highlights a child's hobbies, passions and  pets. The Weber grill  was a sizzlin' challenge that captured her son's love for bar-b-que . The journey from mountains to beaches to adorable pugs. This was a fun project.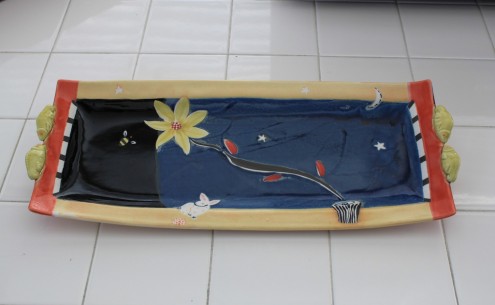 The custom wedding gift involved this cool couple coming to the studio from Austin, TX. to discuss creative choices including the iguana handles and garden imagery. This tray was one piece of a set to build on.  
Collaborative interaction always steers me in new directions.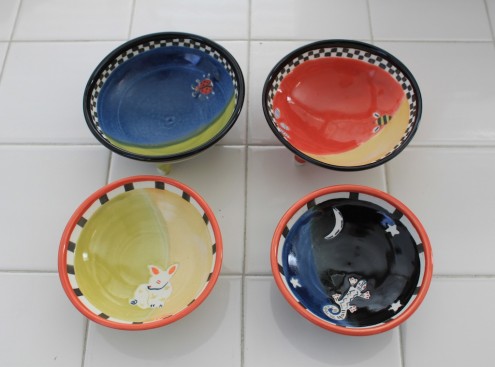 The Austin couple had  salsa in mind when they selected the three legged bowls to go with their platter.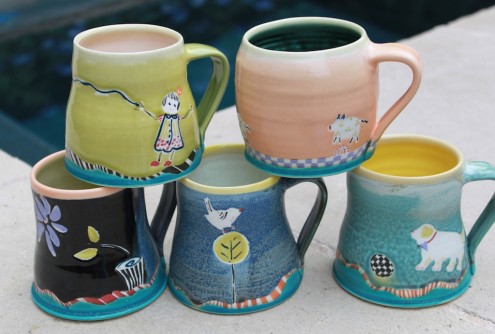 These mugs were headed to the bright lights of Hollywood!    
Leave a reply
Fields marked with * are required