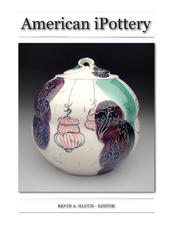 American iPottery – an enhanced eBook
Professor, potter, and author Kevin Hluch spent the last two years creating the comprehensive and exceptionally unique American iPottery.
Page through 256 contemporary American potters with over 3000 images of ceramics, instant access to contact information, and detailed descriptions of their individual process and techniques. In addition, fifty-nine 3D images are available for you to rotate and explore, making visible all aspects of the real pot, including the foot.
Click Here to Purchase on iTunes
Click Here to see a video demo sample
An exhibition of the works that were the basis for the 3D images was shown at the Sarah Silberman Gallery at Montgomery College in Rockville, Maryland from August 26th to September 26th, 2014.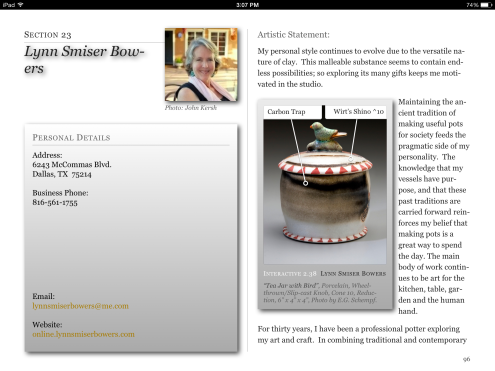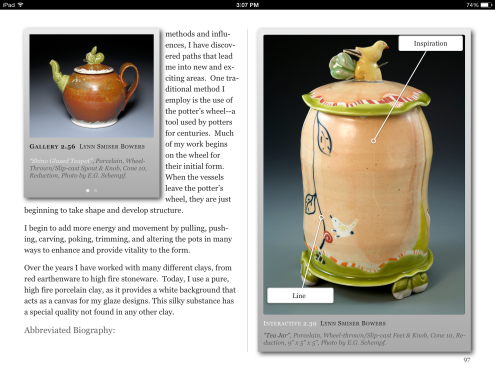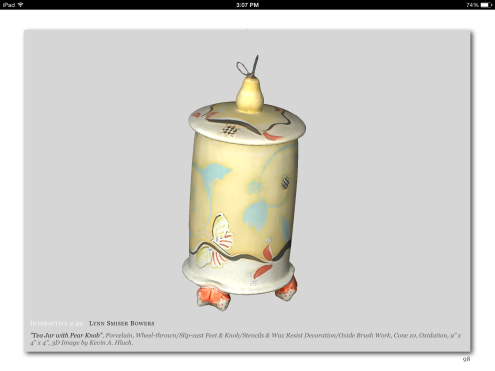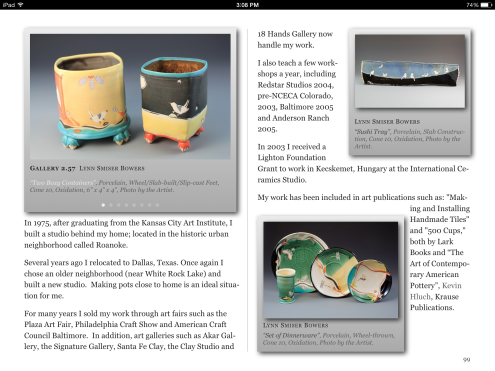 Leave a reply
Fields marked with * are required