My pots and I are returning to Kansas City
March 15th – March 19th 2016.
My work will be part of a group ceramic exhibition and sale.
Our show
"Makers: The Independents", an official NCECA event,
will be at a cool, newly renovated gallery space located in the downtown Crossroads Art District.
There will be lots of pots for sale
The Bredin – Lee Gallery
1729 McGee Street
Kansas City, MO 64108
Hours of operation:
Tuesday – Friday, 10 am – 5 pm, March 15 – 18th
Saturday from 10am – 2pm, March 19th
Late Night Hours both Thursday and Friday evenings from 5pm – 9:30pm 
Kansas City will be a hub of excitement when the National Council on Education for the Ceramic Arts (NCECA) hosts the 50th Anniversary of its Annual Conference. NCECA has chosen Kansas City for this honor four times in its history. Approximately 5000 ceramic artists, teachers, institutions and collectors will gather for this annual reunion, investigation and celebration of the world of clay.
Participating Artists: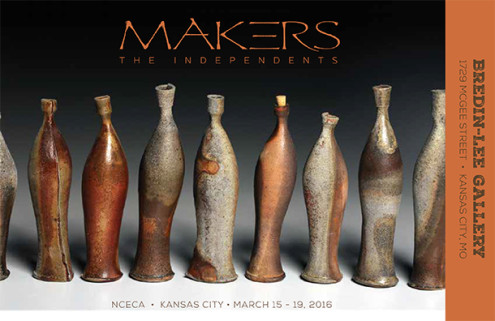 Lynn Smiser Bowers
Louise Rosenfield
Sarah Jaeger
Deborah Wald
S C Rolf
George McCauley
Sue Tirrell
Sunshine Cobb
Bede Clark
Daglish / Hunt
Bryan Hopkins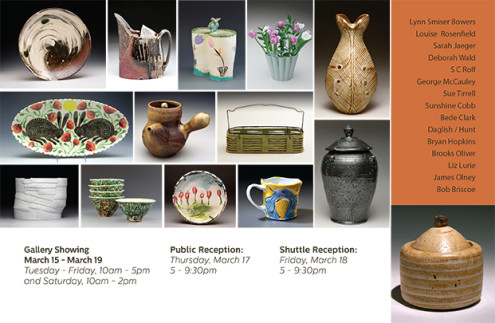 Brooks Oliver
Liz Lurie
James Olney
Bob Briscoe
Click here to download postcard .PDF
Leave a reply
Fields marked with * are required